「Ideagear」supports your Monodukuri (Making of things) from Shenzhen and South China.
We are a group of experienced engineers who produce or/and teach IoT prototypes, and also are engaged in community activities in Japan. We specialize in IoT and are particularly good at RaspberryPi, Bluethooth, Linux and circuit design.
Also, we are very familiar with Chinese markets as our business has based in only in South China for more than nine years.
Monodukuri Support List
| | | |
| --- | --- | --- |
| Example | Estimated Delivery of Service | Price Guide(JPY) |
| Procure components by BOM and send them to a designated venue. | Negotiable | 10,000-50,000 |
| Development of simple electronic products (10 finished products) | Negotiable | 50,000-100,000 |
| System development, IoT product development support | Negotiable | 500,000-1,000,000 |
We customize the product and service to your needs. Please feel free to contact us.
IoT barbell(under development)
We are developing IoT barbell upon request from an unstaffed gym in Hiroshima.
It can record the number and frequency of the exercises online on a smartphone, and enables to achieve the target of controlling exercises.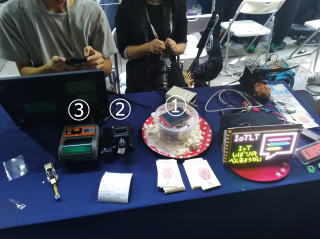 ①Smart Cake
You can upload birthday wishes and images via your phone and display them on the cake. Enjoy celebrating a technological birthday using features such as image projection through your phone and sound sensing LED candles allowing them to be blown off.
②Automatic moon tracing camera
It traces the moon automatically.
Though it can automatically trace the movement of the moon, the direction of the camera can be changed manually. You can control it through a computer and also shoot images.
③Character printer prototype
The original prototype of the character printer. The enhanced version of this is below.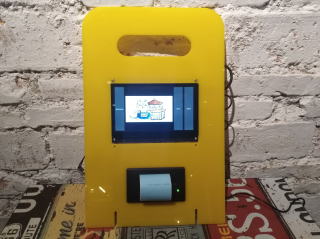 Character printer
By choosing a character on the screen you can print stickers of one of the ten characters made by us.
We are also developing IoT products such as IoT sticker printer and IoT hotel tag.